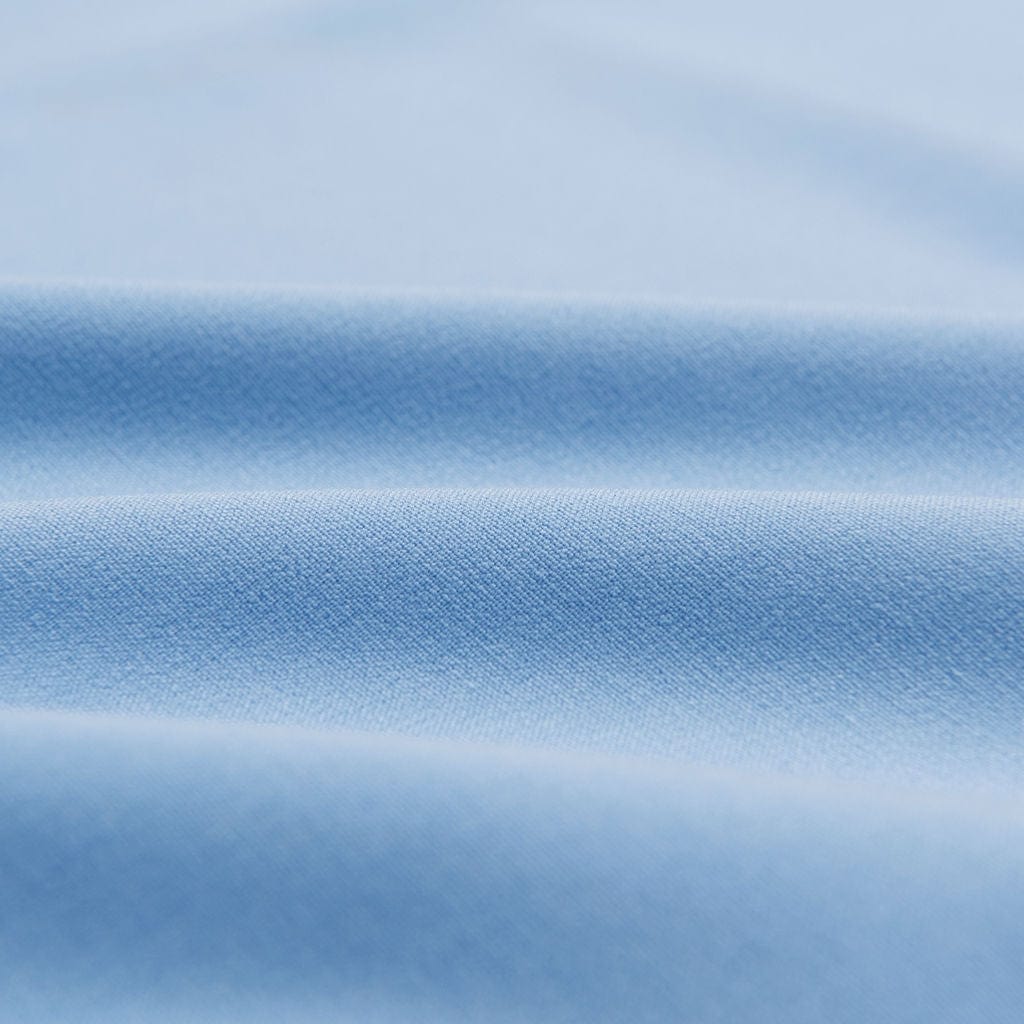 Ceil Blue - so fresh & so clean
Step into the world of comfort and style with Poppy Scrubs' women's ceil blue scrubs collection - crafted for the dedicated woman in healthcare who deserves the best. Find your new workwear love today!
Read more




Embrace the Bright Beauty of Our Women's Ceil Blue Scrubs!

Medical apparel is often a blend of monotony and compromise. Too many women in healthcare know the frustration of scrubs that cling awkwardly, fade with each wash, or simply fail to stand up to the rigors of a relentless workday.

The search for that perfect union of form and function can feel endless, with scratchy fabrics and unflattering cuts all too common. You're looking for a color that breathes life into your routine and a set of soft scrubs that respects the shape and movement of your body, all while standing up to the challenges of a demanding environment.

Enter the radiant world of Poppy Scrubs, where you'll gain access to the most comfortable scrubs the healthcare world has to offer. They offer a silhouette that flatters, a touch that comforts, and a durability that endures. See what others think of our luxury scrubs:

"These scrubs fit very nicely! Rich, deep colors. Soft material. I have many brands and by far this one is my favorite. I love the poppy on my pocket! So unique. Fast shipping too! My go-to now!" - Cara

"Great quality, and I love the color. These actually fit my body and aren't all baggy like other scrubs. Even have a bit of a stretch to them too!" - Allison

"These are the only scrubs I will buy from now on." - Alicia

Why Our Ceil Blue Women's Scrubs are Trusted By Healthcare Professionals Worldwide

Our ceil blue scrubs are a testament to meticulous craftsmanship and the firsthand experiences of healthcare professionals like you. Our founder was a fed-up nurse who decided to stop settling for less than the best - and our core scrubs were born.

Each piece is a product of thoughtful design, made to accommodate the non-stop pace of healthcare professionals.

The fabric is a dream against the skin, resistant to wear and tear. The fit is tailored to perfection, enabling a range of motion so seamless, you'll forget the battles with restrictive wear. And yes - these pass the squat test with flying colors.

The details are all about you - ample pocket space for your essentials, breathable material that keeps you cool under pressure, and a color that doesn't fade, mirroring your own enduring commitment to care.

You've worked hard to get to where you are in your career - invest in your own comfort, wellbeing, and professionalism today with the most comfortable, long-lasting women's ceil blue scrubs you'll ever buy.

Find Your New Favorite Women's Ceil Blue Scrubs Today!

Join the ranks of satisfied healthcare heroes who have found their match with Poppy Scrubs. It's time to say farewell to the mundane and to welcome the uplifting embrace of our women's ceil blue scrubs.

You can also browse our selection of burgundy scrubs, lavender scrubs, eggplant scrubs, purple scrubs, black scrubs, charcoal grey scrubs, and more. We're constantly adding new colors to keep your wardrobe fun and fresh.

Explore our collection today and feel the exceptional difference in every stitch, every wear, and every saving grace moment of your career!